Robin Nolan is a very active member of the gypsy scene in Amsterdam. He started there busking on the famous Leidseplein and since 2000 he is also very busy promoting gypsy jazz music with his blog and his educational material (www.gypsyjazzblog.com).
His holiday gift to all the friends and lovers of gypsy jazz music is a free CD giveaway of his 2007 album "Temperature" which was recorded after "doing a lot of 'busking' on the streets of Amsterdam" on one afternoon to "capture the magic on tape".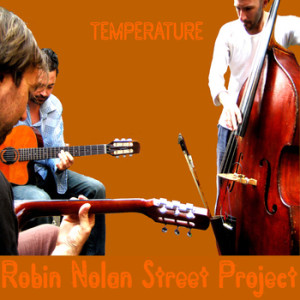 The following link brings you directly to the download page:
http://robinnolan.bandcamp.com/album/temperature
Or use the embedded band camp player to listen and download:

Have fun!