Much more great music has been released in the last few months. Here is a list of some albums which I can really recommend.
---
The DIVA Jazz Orchestra – DIVA + the Boys
"DIVA + THE BOYS" is a live recording of The Diva Jazz Orchestra – an ensemble of 15 incredibly talented musicians – who happen to be women – with some of today's most exciting soloists. The band performed on the MCG Jazz stage in Pittsburgh with Ken Peplowski, Jay Ashby, Claudio Roditi, and MCG Jazz Executive Producer Marty Ashby. Excellent arrangements, a heavy swinging big band and some outstanding clarinet playing are the characteristics of this album.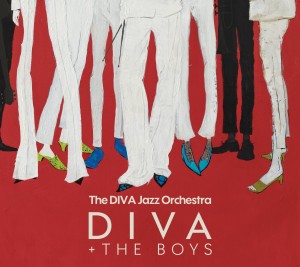 ---
John Dalton's Spheres of Influence – Indigo Skyline
https://johndaltonspheresofinfluence.com/home
Drummer John Dalton presents his trio "Spheres of Influence" featuring Sean Farias on bass and Jim Robitaille on guitar. The album contains original material only and shows a nice and well-balanced trio with enough space and freedom for each musician to express themselves.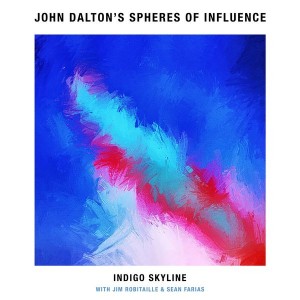 ---
DLG 3 – Grease Trap
https://www.facebook.com/dlgthree/
DLG is a B3 organ trio based out of NYC with John Lynch on guitar, Mike DeConzo on drums and "Organ Monk" Greg Lewis and William Gorman on the Hammond B3 organ. Their album "Grease Trap" was released in the beginning of November and contains funky instrumental interpretations of classic soul & RNB tunes and originals as well. Great choice of songs, very entertaining and very well played.
---
Roger Kellaway – The Many Open Minds Of Roger Kellaway
Recorded live at the Jazz Bakery in Los Angeles, "The Many Open Minds Of Roger Kellaway" teams the pianist with guitarist Bruce Forman (a superb bebop player and a Sonntag guitar player http://www.sonntag-guitars.com/english/Artists/Bruce-Forman.html) and bassist Dan Lutz. They perform seven familiar jazz standards but their performance is anything but conventional and predictable. Outstanding playing by all three musicians and perfect understanding between each other make great fun and entertainment when listening.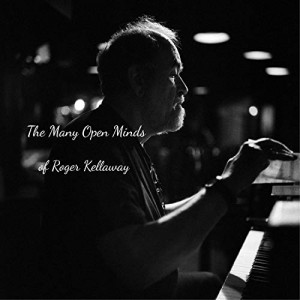 ---
Finally a complete playlist with all songs from the four albums: